Zimmer buchen • Seminar veranstalten • Familienurlaub genießen
Das Maison La vie est belle vermietet Räume und organisiert kleine Feste, wie Geburtstage und Jubiläen für bis zu 20 Personen. Wir veranstalten Coaching-Seminare und Mediation-Workshops für Paare und Familien. Für weitere Informationen senden Sie uns bitte eine E-Mail. Wir helfen Ihnen gerne weiter.
Réserver une chambre •  organiser un séminaire • vacances en famille
La Maison La vie est belle loue des chambres et organise de petites célébrations telles que des anniversaires de naissance ou de mariage pour un maximum de 20 invités. Nous organisons des séminaires de coaching et des ateliers de médiation pour les couples et les familles. Pour plus d'informations, écrivez nous. 
Book a room • hold a seminar •

 enjoy family vacation
Maison La vie est belle rents rooms and also organises small celebrations such as birthdays and wedding anniversaries for up to 20 guests. We organise seminars for coaching and mediation workshops for couples and families. For further information, please send us a message.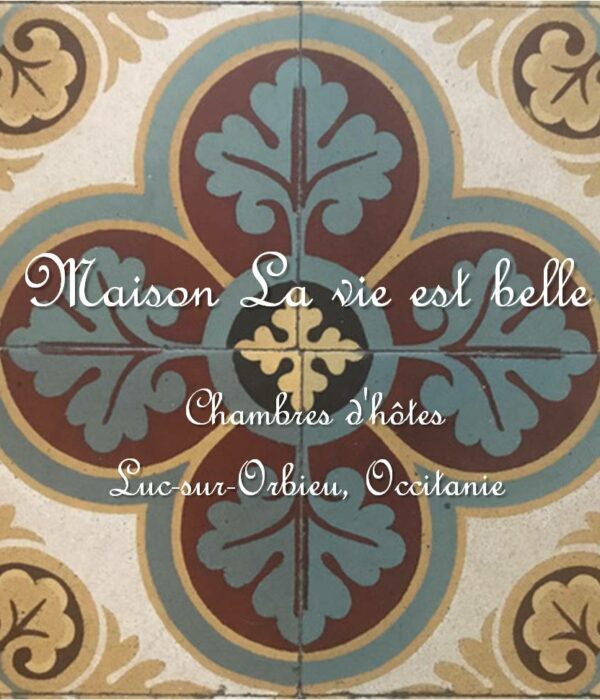 Envoyez un message – Send a Message
Maison La vie est belle
Ewa & Ulrich Tacke
8 Rue de la Forge
11200 Luc sur Orbieu