Umgebung
Région / Area
Okzitanien bietet Ausflugsziele für jeden Geschmack. Historische Städte und Burgen, eindrucksvolle Klöster und Kathedralen sowie authentische Wochenmärkte warten auf ihre Entdeckung. Große Supermärkte und Geschäfte sind nur 4km entfernt im nächsten Ort Lézignan-Corbières.
L'Occitanie offre des destinations d'excursion pour tous les goûts. Des villes et châteaux historiques, des monastères et cathédrales impressionnants ainsi que des marchés hebdomadaires authentiques attendent d'être découverts. De grands supermarchés et des magasins se trouvent à seulement 4 km dans la ville la plus proche, Lézignan-Corbières.
Occitania offers excursion destinations for every taste. Historical towns and castles, impressive monasteries and cathedrals as well as authentic weekly markets are waiting to be discovered. Large supermarkets and shops are only 4km away in the nearest town of Lézignan-Corbières.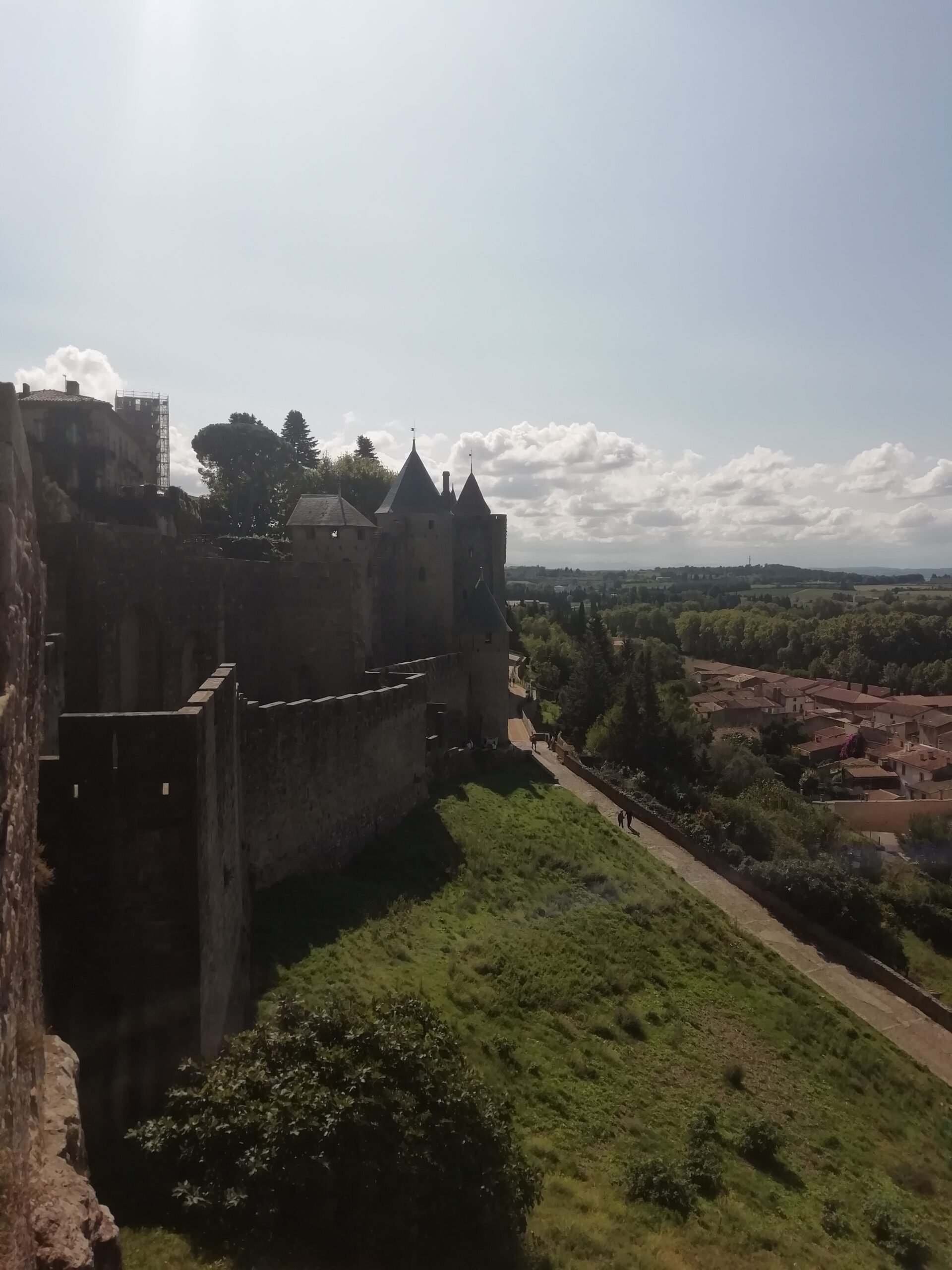 Sehenswürdigkeiten
Sites touristiques / Sightseeing
Narbonne (20km), Fontfroide (14km), Cite de Carcassonne (39km), Canal du Midi (11km), Sigean Reserve African (Safari-Tierpark) (31km), Lagrasse (20km), Château Quéribus (60km), Château Peyrepertuse (65km), Minerve (27km), Peyriac-de-Mer (30km), Collioure (115km), spanische Grenze / frontière espagnole / spanish border (119km), Andorra /Andorre (205km)
Essen & Trinken
Cuisine et vin / Food & wine
Genießen Sie den Zauber der "Cuisine du terroir", die in Okzitanien eine ungeahnte Vielfalt and Gemüse- und Fischgerichten bereithält. Allein das kleine Dorf Luc sur Orbieu hat ein paar ausgezeichnete Winzer und die Familie Fabre im Chateau de Luc gehört zu den größten Bio-Weinbauern Europas. Die Auswahl und Qualität der Corbières Weine und des angrenzenden Minervois Gebietes bietet einen Tropfen für jeden Geschmack. Kommen und genießen Sie, was ihr Herz begehrt.
Savourez la magie de la cuisine du terroir qui, en Occitanie, offre une variété inattendue de plats de légumes et de poissons. Le petit village de Luc sur Orbieu compte à lui seul d'excellents vignerons et la famille Fabre au Château de Luc fait partie des plus grands viticulteurs bio d'Europe. La sélection et la qualité des vins de la Corbières et du Minervois adjacent offrent une goutte pour chaque goût. Venez et profitez de ce que votre cœur désire.
Enjoy the magic of the "cuisine du terroir", which in Occitania offers an unexpected variety of vegetable and fish dishes. The small village of Luc sur Orbieu alone has some excellent winegrowers and the Fabre family at Chateau de Luc is one of the largest organic winegrowers in Europe. The selection and quality of wines in the Corbières and adjacent Minervois offers a drop for every taste. Come and enjoy what your heart desires.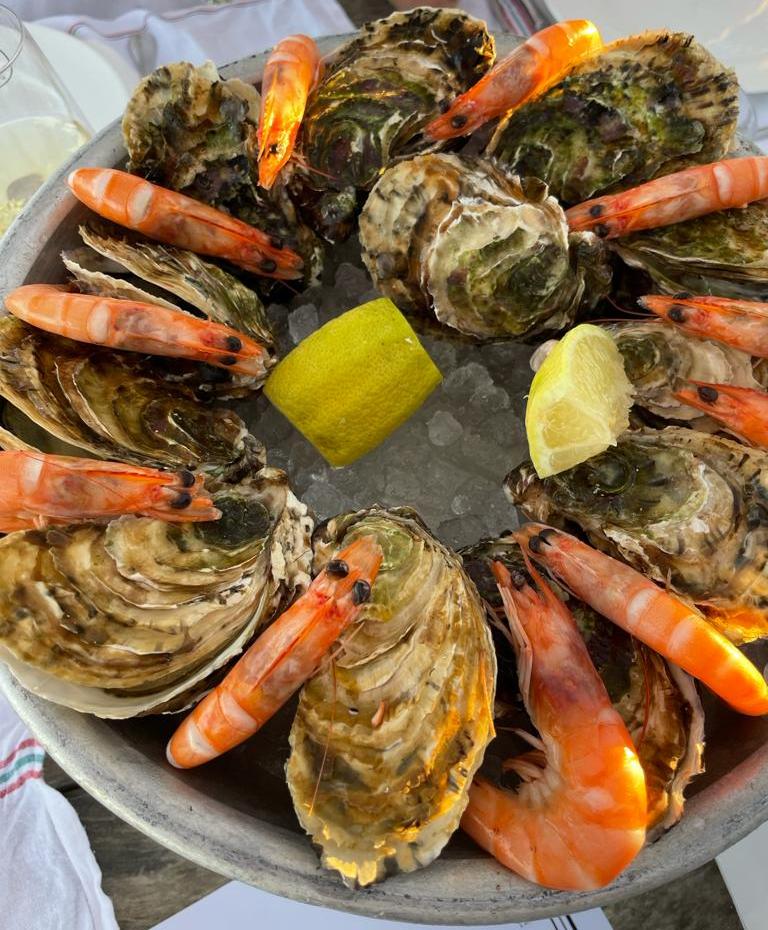 Sport
Activités sportives / Sportive activities
Bei sportlichen Aktivitäten bleibt fast kein Wunsch offen. In Luc gibt es Tennisplätze und einen großen Boule-Platz. Radfahren, Angeln, Kanufahrten und Wandern ist in der ganzen Gegend möglich. Für eine Runde Golf (Pitch & Putt, 9-Loch; Sainte-Rose) fährt man nach Narbonne. Das Mittelmeer mit seinem Wassersportangeboten und weitläufigen Sandstränden von Gruissan, Narbonne Plage und Saint Pierre sur Mer sind nur 38km entfernt.
Lorsqu'il s'agit d'activités sportives, presque aucun souhait ne reste inassouvi. Il y a des courts de tennis (dans le village) et un grand terrain de boules. Le cyclisme, la pêche, le canoë et la randonnée sont possibles dans toute la région. Pour une partie de golf (pitch & putt, 9 trous ; Sainte-Rose), rendez-vous à Narbonne. La mer Méditerranée avec ses sports nautiques et ses grandes plages de Gruissan, Narbonne Plage et Saint Pierre sur Mer ne sont qu'à 38 km.
When it comes to sportive activities, almost no wish remains unfulfilled. There are tennis courts (in the village) and a large boules court. Cycling, fishing, canoeing and hiking are possible throughout the area. For a round of golf (pitch & putt, 9 holes; Sainte-Rose), drive to Narbonne. The Mediterranean Sea with its water sports and extensive sandy beaches off Gruissan, Narbonne Plage and Saint Pierre sur Mer are only 38km away.
Anreise / Accès / Travel
Sehr gute Anbindung an die Autobahn A61 Richtung Barcelona und Toulouse (6km); mehrere Flughäfen: Carcassonne (40km), Béziers (60km), Toulouse (120km), Girona (200km) und Barcelona (290km). Lézignan-Corbières (5km) hat einen eigenen Sport-Flughafen, der auch von größeren Privatflugzeugen angeflogen werden kann. Wir empfehlen einen Mietwagen, können auf Wunsch aber auch ein Shuttle organisieren. Mit dem Zug erreichen Sie uns via Narbonne bzw. Lezignan.
Très bon accès à l'autoroute A61 vers Barcelone et Toulouse (6km) ; plusieurs aéroports : Carcassonne (40km), Béziers (60km), Toulouse (120km), Girona (200km) et Barcelone (290km). Lézignan-Corbières (5km) possède son propre aéroport sportif, qui peut également être approché par de plus gros avions privés. Nous vous recommandons de louer une voiture, mais nous pouvons également organiser une navette sur demande. En train, vous pouvez nous rejoindre via Narbonne ou Lézignan.
Very good access to the A61 motorway towards Barcelona and Toulouse (6km); several airports: Carcassonne (40km), Béziers (60km), Toulouse (120km), Girona (200km) and Barcelona (290km). Lézignan-Corbières (5km) has its own sports airport, which can also be approached by larger private aircraft. We recommend a rental car, but can also organise a shuttle on request. By train you can reach us via Narbonne and Lezignan.